Reports coming out of Australia say that the Wednesday "counter-terrorism" raids across the nations were aimed at preventing a plot by ISIS to behead some random Australian person.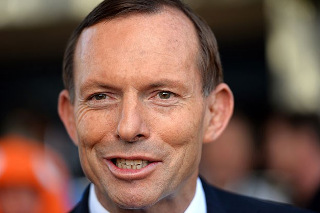 Prime Minister Tony Abbott claimed that a "senior" ISIS member who is Australian had sent messages to supporters inside the country urging them to kidnap and behead a random person in Sydney.
"This is not just suspicion, this is intent," insisted Abbott, while police said the operation, which detained 15 people, was the largest ever anti-terror crackdown inside Australia.
Details remain scant, and the decision to launch the operation just days after committing 600 ground troops to the war on ISIS is bound to fuel speculation that the Australian government timed it to tamp down public opposition to a new war in Iraq.