Israel has made no secret about its opposition to an international deal on Iran's civilian nuclear program, and has been heavily lobbying against it. That's had them concerned about the new US war against ISIS, since Iran was already in the exact same war, on the exact same side.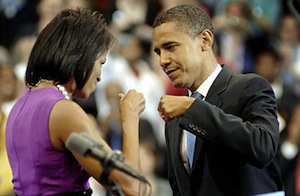 US officials are seeking to reassure Israel that despite the fact that coordinating their attacks with Iran would only be common sense, they won't actually do that, and will remain just as unreasonable about the nuclear talks as they've always been.
Israeli opposition leader Isaac Herzog said he received such assurances from the White House at a recent meeting, and that they promised there would be no compromises with Iran on the nuclear negotiation, nor would it change the US view of Iran's civilian program as a "threat."
The US has repeatedly ruled out any coordination with Iran on the new war in Iraq, despite offers from Iran to cooperate on the war. It seems that one of the driving reasons is to avoid another public row with Israel, which is constantly accusing the Obama Administration of not being surly enough toward Iran.
Last 5 posts by Jason Ditz