The Pakistani government has registered a complaint accusing protest leaders Imran Khan and Tahir-ul Qadri of treason, terrorism, and interfering in the affairs of the state. The incident report was filed with police, relating to weekend protests, which they dubbed "riots."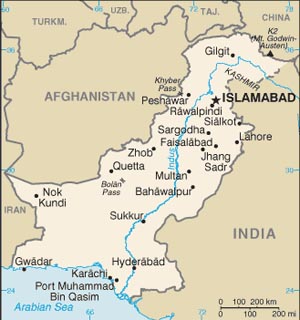 The complaint doesn't necessarily mean that charges will be filed against them, and likely serves as simply a trial balloon to see how the public will react to potential charges being levied.
Pakistani police cracked down on the protesters over the weekend, killing eight and wounding over 500. The protesters have continued, and Khan insists they won't stop until Prime Minister Nawaz Sharif resigns.
The protests center on the government's refusal to address complaints about the conduct of last year's election, as well as a violent crackdown against supporters of Qadri in Lahore, which killed 14 people.
Last 5 posts by Jason Ditz