Pakistani Prime Minister Nawaz Sharif is only about a year into his term in office, but is being charged with multiple counts of murder and is facing growing calls to step down.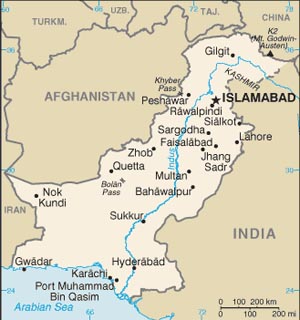 Protest leaders Imran Khan and Tahir-ul Qadri have issued an ultimatum, demanding Sharif agree to resign within 48 hours or face growing civil disobedience, including tax resistance.
"Don't pay your taxes, gas bills, General Sales Tax, electricity bills," Khan said, taking a pledge with several other protesters to continue to resist until Sharif is forced from power.
Sharif faces the murder charges over a bloody crackdown on supporters of Qadri in June, where security forces killed 14. Qadri, a Sufi cleric who has been critical of corruption in the ruling PML-N party, had been living in exile in Canada, but returned for the protests.
Sharif's supporters continue to spurn calls for a resignation, with Balochistan Chief Minister Abdulmalik Baloch insisting the demands were "unconstitutional" and that the protests had to end.