The US air war in Iraq is escalating considerably tonight, with reports of warplanes carrying out multiple airstrikes around Mosul, focusing on both the area near the Mosul Dam and the Rabia border crossing into Syria.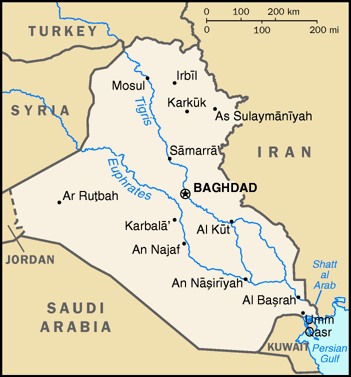 Peshmerga forces on the western front with ISIS reported the US was conducting the heaviest bombings yet, and were destroying a large number of US-made vehicles ISIS seized from the capture of Mosul.
Exactly how many ISIS fighters have been killed is unclear, as many simply abandoned the targets, and will likely return in the wake of the strikes. The only ground target confirmed destroyed was a single gas station, which Kurdish officials claimed ISIS fighters were using to refuel vehicles.
The attacks are another clear escalation of the US war, and there is more to come, with Anbar Province governor Ahmed Khalaf al-Dulaimi confirming a deal with the US for attacks in his province, another ISIS stronghold, and a ground presence.
No date was yet announced for the commencement of the US attack on Anbar, but it has only been a single week since President Obama announced his "humanitarian intervention" in Iraq, and already air drops in Nineveh Province have been ditched in favor of escalating airstrikes, so the pace seems to be picking up rapidly.