US Ambassador to Lebanon David Hale revealed a new round of US military equipment would soon be delivered to the Lebanese military, citing the threat posed by ISIS against the town of Arsal, along the border with Syria.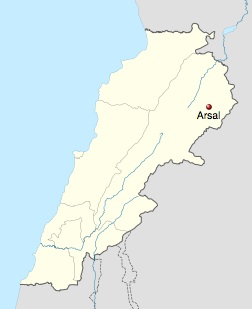 Earlier this month, ISIS and other Syrian rebels briefly captured the town of Arsal, engaged in a several day battle with the Lebanese military. The fighting chased Syrian refugees from the area, with aid workers saying some 2,000 are stranded in the mountains nearby.
The Lebanese military is growing but poorly equipped and with little combat experience, as the nation has in recent decades mostly relied on Hezbollah to fight against incursions.
The size of the newly pledged US military shipment is unclear, but is believed to be much smaller than the $1 billion pledge announced by the Saudi government last week.