Turkish media are reporting that F-16s from Turkey are now looming overhead in northern Iraq, and some reports suggest they may have carried out bombing sorties against ISIS, the first stage of a growing international war in Iraq.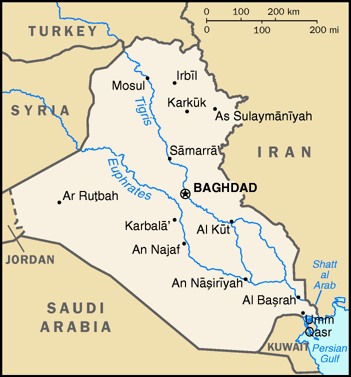 President Obama has announced his intentions to commence a US air war in northern Iraq, authorizing airstrikes against ISIS targets in the area, as well as rescue missions to save Yazidis trapped on a mountaintop.
It won't just be the US and Turkey, either, as France has also pledged non-specific "technical support" to the international war effort to expel ISIS from the region, though at this point French sources say that sending troops is not being considered.
Iran is already involved in the ISIS war, with troops participating in the defense of Iraqi territory. Syria has also carried out some airstrikes against ISIS along what was once the Iraq-Syria border, but now simply straddles the ISIS caliphate.
It's an unusual collection of nations to be involved in a war, and reflects growing regional concern about the growing ISIS nation, and in particular its recent moves into Iraqi Kurdistan.
Note: Some of the reports this article is based on came out of Iraqi Kurdistan. Though traditionally reliable sources of information, Kurdistan is openly lobbying for US military involvement at this point, and therefore efforts to "manage" information coming out of the region cannot be ruled out.