The loss of important parts of Iraq's northwestern Nineveh Province to ISIS have a number of Congressional hawks pushing again for aggressive US action, starting with arms and aid to the Kurdish Peshmerga fighters who are facing down ISIS in the region.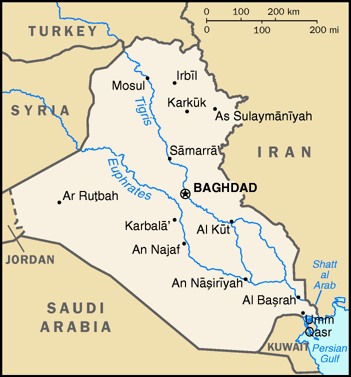 The ISIS push into Nineveh began in June with the sacking of Mosul, and now they are aiming to take the last (Kurdish-held) border region with neighboring Syria, which would effectively give ISIS control over the entire border, and most of both sides.
Kurdish media were reporting assurances from the US about a plan to arm and provide them air support coming, and former US Ambassador Zalmay Khalilzad said his understanding was that such aid was already being provided.
The Pentagon insisted that's not the case, saying there has been no coordination of air attacks in Iraq whatsoever, though the White House confirmed intelligence sharing with the Iraqi military and the Peshmerga on the ISIS fighting.
The Peshmerga has had some success in fighting ISIS up until this past weekend of fighting, and seems to be able to defend its heartland successfully, though the loss of territory along the Syrian border could threaten Kurdish factions in Syria's northeast as well.