Iraqi Premier Nouri al-Maliki has ordered the Iraqi Air Force to provide air support for Kurdish Peshmerga fighters as they attempt to stall the latest ISIS advance in the nation's northwest.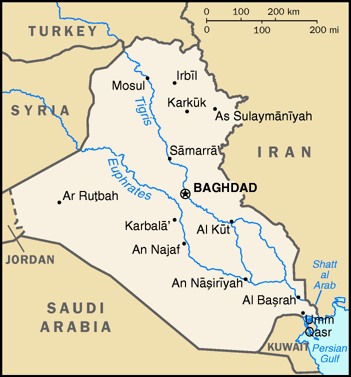 It's the first cooperation between the Iraqi and Kurdish forces since the ISIS march into Mosul in June, and could portend a new effort at rapprochement between the two factions.
Kurdish forces have been scrambling to reinforce their position in Nineveh after a major ISIS offensive over the weekend ousted them from some key areas near the Syrian border.
The Iraqi military has at times come close to open warfare with the Kurdish Peshmerga over territorial disputes, and both sides are likely to offer aid only to a limited extent to one another. Still, that could be changing, as ISIS continues to gain territory against both, amid the growing recognition that the Peshmerga is not invincible when defending their territory from ISIS.
Last 5 posts by Jason Ditz