The Eastern Ukrainian rebels appear to have stymied the latest offensive by the military, and is moving to retake lost ground, seizing the key border village of Marinyvka, giving them a key crossing into neighboring Russia.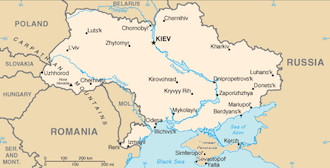 The civilians are taking advantage of this as the Ukrainian military continues to move against rebel territory, as many continue to pour across the border, where Russia is allowing them to stay as refugees.
The rebels lost a lot of cities in the latest Ukrainian offensive, and the military insists they will "purge" the region of ethnic Russian rebels, though the loss of Mirinyvka means the rebels can seek more aid through Russia.
Death tolls from the Mirinyvka fight are so far unclear, though the rebels reported losing one fighter, and destroying a pair of military APCs.
Last 5 posts by Jason Ditz