There aren't that many official border crossings between Iraq and Saudi Arabia, but with an 850-km border, mostly just desolate desert scanned intermittently by cameras, there doesn't need to be.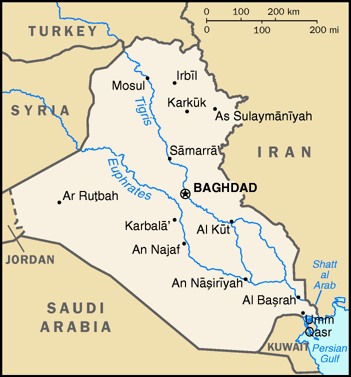 It's becoming a concern for Saudi Arabia, as ISIS seizes the western portion of the border on the Iraqi side, and seems to be looking to expand across borders into any country they can.
The Saudi military has sent another 2,000 troops, 1,000 of them from the Army and another 1,000 national guardsmen to the border to reinforce in Arar, in the ISIS-hot area. They've tried to implement a 10-km deep "no go" area on their side of the border, and have vowed to take "all measures" to protect the country from ISIS.
The Saudi military has a lot of money and advanced equipment, but as with much of the region they don't have the combat experience ISIS  does, which means whether they can actually hold the border if ISIS makes a concerted push is very much an open question.
Last 5 posts by Jason Ditz