According to Saudi-owned al-Arabiya TV, the Saudi Arabian military has dispatched 30,000 troops to their border with neighboring Iraq, saying they need to secure the border crossings more after Iraq withdrew from the area.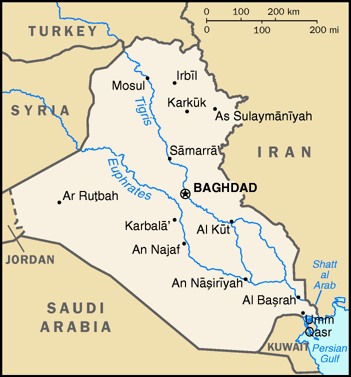 The report included a video which it said showed the 2,500 troops withdrawing from the Iraqi side of the border, and quoted an unnamed officer saying they were "ordered to quit their posts without justification."
Iraq has lost materially its entire border with Syria and Jordan to ISIS, and the Saudis may fear that continuing ISIS advances would put them on their border as well.
Iraq denied the claims of withdrawing from their side of the border, and military officials claimed it was a Saudi lie aimed at harming the morale of the Iraqi military.