The recent collapse of peace talks with the Palestinians seemed to have shored up the stability of Israel's ruling Likud Party, and for a time looked to be doing the same for the coalition government.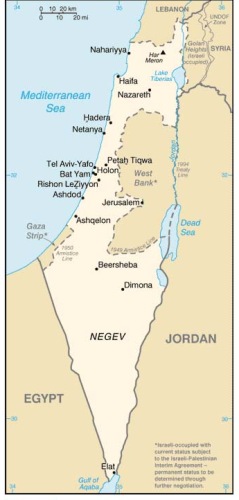 Early moves to increase settlement construction to spite the Palestinians have proved fairly popular across the coalition, but the farthest right members, mostly the Jewish Home, have been pushing to do more, including broad annexations in the West Bank.
That seems to have split the coalition, however, with the centrist members, led by Finance Minister Yair Lapid, threatening to withdraw and bring down the government if any attempts at annexation go through.
Lapid, a close ally of Israel's chief negotiator Tzipi Livni, has warned the move would be a disaster internationally as well as domestically, and is urging the Netanyahu government to move forward with peace unilaterally instead, laying out some proposed final borders for the Israeli and Palestinian states.
That doesn't seem likely to happen, with Netanyahu's office saying it won't unilaterally withdraw from any part of the West Bank, and lashing the Lapid-Livni plan as making "concessions for nothing." Jewish Home Leader Naftali Bennett, an opponent to a peace deal in general, is almost certain to oppose the Lapid-Livni plan as well.
In the end, the Israeli coalition couldn't survive a peace deal, and it may not be able to survive the end of peace talks either, as a broad array of political interests continue to pull it in two very opposite ways.