A Turkish court has issued an international arrest warrant for four former Israeli military leaders, asking Interpol to arrest them in connection with their ongoing trial for involvement in the 2010 Mavi Marmara killings.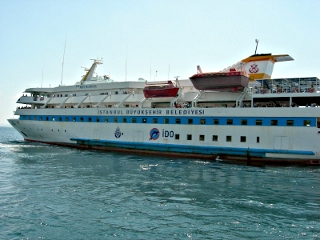 The Mavi Marmara was an aid ship bound for the Gaza Strip, and contained wheelchairs and medicine. Israeli commandos attacked the ship in international waters, killing nine aid workers.
The trial targets Lt. Gen. Gabi Ashkenazi, the former IDF chief of staff, along with the former Navy Chief Admiral Eliezer Marom, the former Military Intelligence cheif Maj. Gen. Amos Yadlin, and Air Force intel chief Avishai Levi. The charges had previously been assumed to be about to be dropped, but reports of a deal between Turkey and Israel has yet to be finalized.
Israeli officials condemned the move as a "ridiculous provocation," while Maj. Gen. Yadlin said he wasn't going to visit Turkey any more than he'd visit Syria, Iran or North Korea.
Yet Turkey is an historical ally to Israel, ties which have been severed since the 2010 Mavi Marmara incident. Israel has been keen to restore those ties, and absent a deal, dismissing the trial is only going to make that harder.
Last 5 posts by Jason Ditz