Uncertainty about the status of Nigeria's 276 kidnapped schoolgirls seems to have been settled, with the nation's defense ministry confirming today that they have located where they are being held.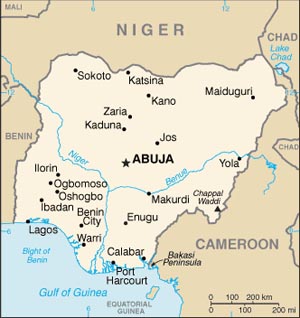 That's the good news, but the bad news is they're no closer to getting them back, as the Boko Haram forces are holding them in a secure site, where any rescue attempts would be future.
"We can't kill our girls in the name of trying to get them back," warned Nigeria's Chief of Defense Staff Alex Baden. Boko Haram has offered to exchange the girls for prisoners from their movement.
That doesn't seem to be happening either, though, as a deal was reportedly virtually finalized and the Nigerian government pulled out at the last minute. The reason is unclear, though the deal was scrapped after Nigerian President Jonathan met with world leaders in Paris. The US and other foreign leaders have made it clear they oppose any deal to get the girls released.