Years of talk about the potential of invading the North Waziristan Agency have come to an end, with the first Pakistani ground offensive against the region in many years beginning today with an attack on the Matchis Refugee Camp.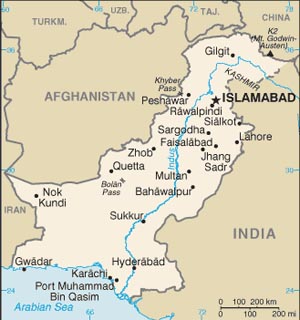 The camp houses Afghan refugees from the US occupation, and some have been there over a decade. Helicopter gunships moved into the camp, flattening houses, and troops followed close behind.
The US has been pushing for the operation since Obama's first year in office, but after similar offensives against Orakzai and South Waziristan yielded very little in the way of accomplishments, and saw the targeted militants return almost immediately, there was little appetite to attack North Waziristan, whose tribal leaders don't have much use for Pakistan's central government.
The decision on the offensive seems to have been primarily the army's, and comes in spite of the Sharif government continuing to try to broker a peace deal with Taliban factions there. The attack not only threatens that effort, but could derail a non-aggression pact that has been in place with some tribal leaders since 2007.
Last 5 posts by Jason Ditz