A major bombing attack tore through a crowded outdoor market in the eastern Chinese city of Urumqi, in the restive Xinjiang Province, killing 31 people and wounding 94 others.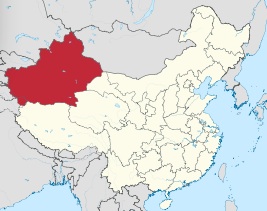 A pair of SUVs rammed their way into the marketplace, and one of them exploded, while the other vehicle tossed bombs out the window, sparking a panicked rush toward the exit.
The attack targeted a market popular with ethnic Han Chinese, and while there has been no claim of responsibility yet, the presumption is some faction of Uighur separatists was involved.
Many Uighurs complain about their treatment in China, and there have been ongoing movements calling for the creation of a nation of East Turkestan out of Xinjiang. Today's attack raised fear of a new escalation of violence in the area.
Chinese President Xi Jinping blamed Islamists for the attack, and vowed to "crack down on them with a heavy fist," saying China maintains a "strike first" policy toward the groups.