In a 52-43 vote, the Senate today gave preliminary approval to David Barron, author of the notorious Barron Memo, getting a seat in the 1st US Circuit Court of Appeals.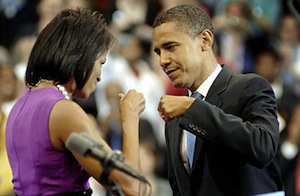 The Barron Memo is a highly secret memo frequently cited by the Obama Administration as a legal justification for the president using drones to assassinate American citizens without trial. The memo remains classified, despite court orders to release it, and while the Justice Department has eventually promised a redacted version would be made public, there is no timeline for actually doing so.
The vote was overwhelmingly along party lines, with only Sens. Mary Landrieu (D – LA) and Joe Manchin (D – WV) opposing it. Sen. Rand Paul (R – KY) had previously threatened to hold up the nomination, and promised to vote against him, saying he cannot support anyone who "believes it's OK to kill an American citizen not involved in combat without a trial."
The final confirmation vote for Barron is expected Thursday, and is believed to be simply a formality after today's vote. The Justice Department has confirmed several American citizens were killed on the basis of Barron's legal advice.