Questioned by an AP reporter about the Ukraine military's capture of a pair of Russian journalists working for LifeNews, State Department spokeswoman Jen Psaki insisted there were serious doubts among US officials as to whether the two were "real" journalists.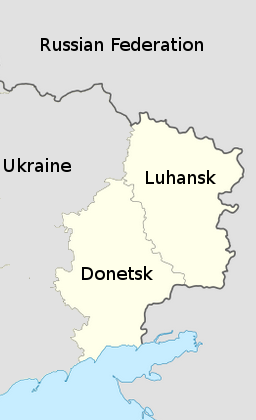 During the press briefing, Psaki cited reports from "on the ground" that the two had anti-aircraft missiles in their cars, and that they were carrying "fake journalist credentials" from the Donetsk People's Republic.
Psaki in particular railed against the credentials, dubbing it the "nonexistent Donetsk People's Republic, self-proclaimed." The Donetsk People's Republic is the name given by protesters to their interim government in the region, and which was affirmed in a referendum the US didn't recognize earlier this month.
Psaki insisted the possession of credentials from them was "obvious relevant information" related to their detention and raised questions about their legitimacy. When asked if the US would call for their release once it was proven the two are "bona fide journalists," Psaki responded "sure," but insisted their focus was on journalists detained by the protesters, not those detained by the Ukrainian military.
Ukraine seems to be making a habit of arresting foreign journalists whose coverage doesn't fit their own narrative, and they have also captured a British journalist, Graham Phillips, in Mariupol. Details of his detention are still sketchy, but he was reporting being accused of being a Russian spy in the lead-up to his capture, and his employer, RT, reports that authorities were demanding he delete footage he filmed at a checkpoint as one of the conditions for being handed over to the British Embassy in Kiev.