Speaking today in London, Secretary of State John Kerry says the US is prepared to impose yet more sanctions on Russia later this month if Ukraine's upcoming presidential election is "disrupted" by protests.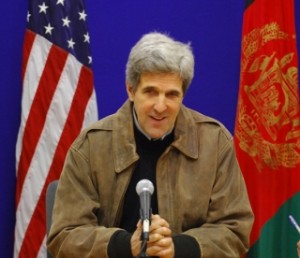 Kerry provided no details on what the new sanctions would include, but said they would focus on preventing "new investment" in Russia from Western countries.
Kerry said he wants Russia to play a "constructive role" in the May 25 Ukraine vote, which aims to replace the ousted pro-Russian government with pro-Western officials.
It's not clear what would constitute a "disruption" of the election in Kerry's view, but it isn't clear if the elections are even going to be conducted in the eastern oblasts where the protests are taking place.