Tensions over a Chinese oil rig and a maritime dispute have erupted into major anti-Chinese riots in Vietnam's central Ha Tinh Province, with the local hospital reporting five Vietnamese workers and 16 ethnic Chinese slain.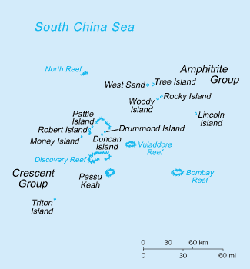 The overall death toll hasn't been officially confirmed by the Vietnamese government, which has indeed suggested the media reporting was "groundless," though China's state media reported over 100 Chinese hospitalized in the violence.
Interestingly, while the riots targeted ethnic Chinese, many of them were from Taiwan, and not China, as the Formosa Plastics Group reported a steel plant they are in the process of building was set on fire by the rioters, killing one worker and injuring 90 others.
China and Vietnam dispute ownership over portions of the South China Sea, and briefly fought over the Paracel Islands in the 1970s. China has set up an offshore oil rig in the disputed area.
Chinese officials say the issue is not up for dispute and that the area where the oil rig was set up is theirs. The South China Sea has conflicting claims by at least five different nations, with the United States promising to back everyone in claims conflicting with China.