The Nigerian government is facing growing pressure to secure the release of the 276 schoolgirls kidnapped by Boko Haram in the country's northeast, and a new video from Boko Haram has made the situation even more straightforward.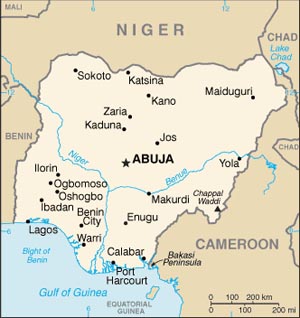 The video shows the girls, in full veil and reciting a prayer, and claims they have all converted to Boko Haram's style of Islam. The group offered a prisoner swap to trade the girls in return for an undisclosed number of detained Boko members.
Nigeria would say only that they are "aware" of the proposal, and that the idea of prisoner exchanges are "very tricky," which could preclude them from actually accepting the deal.
Locals have harshly criticized the Nigerian military for inaction during the kidnapping, criticism that has grown since it was revealed last week that they had advance warning of the raid.