US State Department officials have issued recent statements demanding an end to the fighting in South Sudan, warning the ethnic conflict risks ballooning into a full-scale genocide.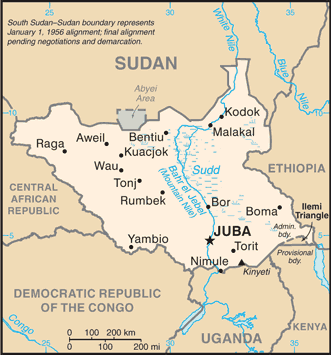 Apparently angry that the statements didn't end the fighting, the Obama Administration is now poised to unveil sanctions not only against the rebels, which they've been threatening for awhile now, but against the South Sudanese government as well.
The move underscores the Obama Administration's view of sanctions as a catch-all policy for any perceived foreign policy slights, though it is unusual to see them hit both sides of a conflict like this.
Officials are keeping the details of the sanctions a secret so far, but they are potentially devastating for the impoverished new nation, which had previously enjoyed US backing.
Last 5 posts by Jason Ditz