Ukraine's interim government is quick to declare any fighter on the side of the protesters a member of Russia's special forces, but they aren't the only nation that is increasingly being reported to have involvement in the region's fighting.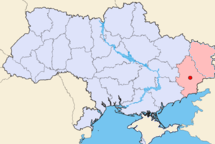 Claims of western mercenaries have gotten a lot more specific in recent days, with locals offering many reports of English-speaking mercenaries, wielding American M16 assault rifles. Such guns are not part of Ukraine's military's own stockpile, which is overwhelmingly Soviet-era surplus.
M16s and NATO ammo cartridges are raising some eyebrows, and some are also reporting British snipers were seen around the TV station, wearing British uniforms. Some uniforms were even founding, fueling speculation that the fighters changed into civilian clothes.
There is no proof that any of this means actually foreign troops on the ground from anywhere, of course, but certain lend credence to repeated reports that Ukraine's military is not fighting alone in its invasion of the east.
Last 5 posts by Jason Ditz