The House of Representatives are moving forward with a pair of rival NSA "reform" bills from two different committees, leaving open questions of which, if either, will make it to the House floor for a vote, and indeed whether either is going to be worth anything by the time that happens.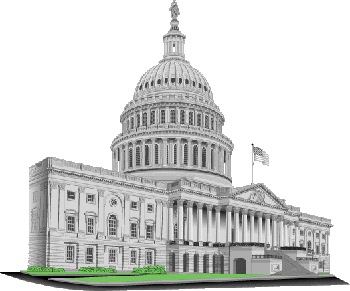 The Intelligence Committee offered the FISA Transparency and Modernization Act, penned by pro-surveillance Reps. Mike Rogers (R – MI) and Dutch Ruppersberger (D – MD), and contains very little in the way of reform.
By contrast, the USA Freedom Act, out of the Judiciary Committee, started out with some heft to it, but in the battle to be more palatable than its feckless rival is being dramatically weakened, amounting to less and less.
Industry analysts say they see a lot of interest among Congressmen to have some sort of vote against surveillance they can run on come election season, but it seems few have much of an appetite for real reform, meaning the two bills are in a race to the bottom, with the winner likely to be the one that does the least to threaten government surveillance power while still providing the illusion of reform.
Last 5 posts by Jason Ditz