The elections have come and gone, and Iraq is now facing weeks of counts and months of backdoor deals on coalition formation, with experts seeing a continuation of the status quo virtually a foregone conclusion.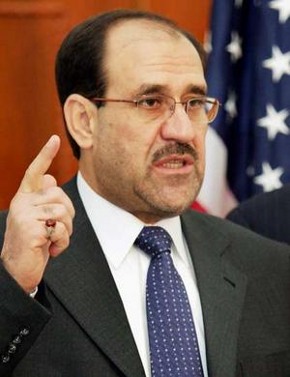 Iraqi Prime Minister Nouri al-Maliki is widely expected to win a plurality in the vote, especially since much of the Anbar Province, the power base of the rival Iraqiya Party, was not allowed to vote at all this time around.
Maliki is demanding everyone unite behind him for another term in office, and blamed those resistant to his centralization push for spiraling violence, saying Iraq had "paid the price in blood" for their disunity.
Maliki touted the vote as a "slap" to terrorism, and predicted an overwhelming win. That is not expected to happen, and with so many voters openly expressing disgust at the current state of affairs, his party is likely to be lucky to maintain its current number of seats, even if no one else passes them.
And that's where the battle will really begin, as Maliki tries to cobble together some sort of coalition. If reneging on all his power-sharing deals in the 2010 vote, Maliki is likely to struggle to find partners.
The alternative would be some coalition of Maliki's rivals, and while it is entirely possible there could be a strong majority willing to oppose another term for the PM, his status as Prime Minister / Defense Minister / Interior Minister / Chief of the Armed Forces is likely to scare off potential members for a stop-Maliki coalition, as is the tendency of his political foes to get arrested as "terrorists."
Last 5 posts by Jason Ditz