The Egyptian military junta has announced a full ban on the April 6 Movement today, a pro-democracy group that was involved in the 2011 Egyptian Revolution, which ousted previous military dictator Hosni Mubarak.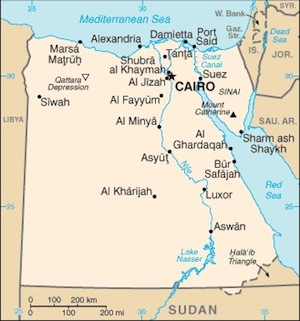 Ironically, April 6 Movement was involved in the protests against the elected Morsi government which provided the pretext for last summer's coup, but are now being banned for having "insulted national security."
The Cairo court which imposed the ban was the same one which previously banned the Freedom and Justice Party of ousted President Morsi, and the Muslim Brotherhood, the FJP's parent organization.
The move against April 6 further limits the number of people who could conceivably challenge incoming military dictator Gen. Abdel Fattah el-Sisi, who orchestrated the coup as a sitting Defense Minister and is to be elected in a presidential election in late May.
April 6 insisted they won't abide by the ban and will continue their to organize protests as they see fit.
Last 5 posts by Jason Ditz