Update 
Simon Ostrovsky was released from detention today, and both Vice News and his own Twitter confirm he is safe and well. Hopefully more details will emerge on exactly what happened over the past several day.s
—-
Slovyansk's pro-separatist mayor Vyacheslav Ponomaryov continues to struggle with his narrative on captured US-Israeli reporter Simon Ostrovsky, insisting in the latest statement that he was detained for "destabilizing" reporting he was doing.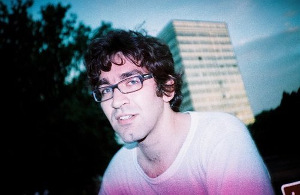 Ponomaryov insists Ostrovsky isn't a "hostage," however, but is rather a "guest" of the local government in Slovyansk, albeit apparently a non-voluntary one. He insisted Ostrovsky is being treated well.
Ostrovsky apparently wasn't the only journalist captured at the time, though the others were apparently released pretty quickly. Ponomaryov insisted that the city government "only gave him a place of residence."
Ostrovsky's reporting and comments in the lead-up to his capture suggest he was not on very good terms with Slovyansk's new protester government, saying the mayor complained about "provocative" questions about the former mayor being held under guard by the protesters.
Last 5 posts by Jason Ditz