Ukraine's interim President Oleksandr Turchinov is demanding the military immediately launch a new round of attacks against protesters in the eastern two provinces of the country.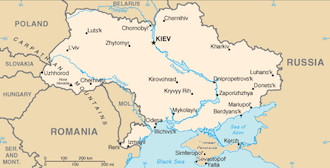 Turchinov alleged two bodies were found "brutally tortured" near Slovyansk, a protester-held city, and declared the protesters "have now gone too far" and that the "anti-terrorist" operation needed to be escalated.
He insisted the regions had to be brought back under control of the interim government to "protect" Ukrainian citizens in the area. The Defense Ministry gave no indication when attacks would resume.
Slovyansk was the most recent city attacked by Ukraine's military, though the offensive quickly stalled and many troops refused orders to attack the protesters, choosing to surrender their arms and vehicles instead.
Last 5 posts by Jason Ditz