The Obama Administration is reacting angrily to reports that the Palestinian Liberation Organization (PLO), at a loss as to what to do with peace talks indefinitely stalled, is considering dismantling the Palestinian Authority (PA) and turning control over autonomous parts of Palestine back to Israel.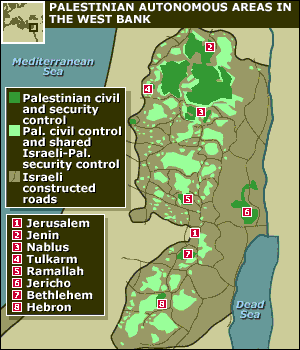 State Department spokeswoman Jen Psaki warned the move would have "grave implications" for US relations with the Palestinian Authority, which of course would no longer exist under this scenario.
Psaki, emphasizing US subsidies to the PA over the past several years, warned that the future aid to the PA could be seriously impacted by the PA not existing any longer.
While Israel's right wing is shrugging off the reports, pro-peace Israeli politicians have warned the move underscores the need to get the talks back on track, noting the enormous cost Israel would face in providing basic services to 2.5 million Palestinians, and the very real possibility that Israel could face further international isolation and even sanctions if and when it fails to live up to that obligation as an occupying power.