In a meeting of Likud party officials, Israeli Prime Minister Benjamin Netanyahu conceded that early elections are a growing possibility, saying he doesn't want them but would prefer them to giving in to Jewish Home leader Naftali Bennett's demands.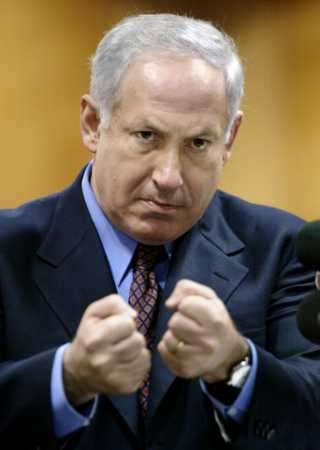 Bennett has been demanding Netanyahu reject any deal to restart peace talks with the Palestinians, and the decision to renege on a previous prisoner release was seen as a move to placate Bennett on the matter.
Other Likud officials say that any move that results in Bennett withdrawing support for the government would oblige pretty much immediate calls for early elections. Giving in to Bennett is no guarantee of keeping the coalition together, either, as it risks alienating more moderate members, who could similarly bolt.
No matter how the coalition crumbles, the current polls suggest the next election is going to be polarizing, with Likud-Beiteinu being split into three separate blocs, with Yisrael Beiteinu resuming its independent listing, and Moshe Kahlon forming a new party.
The latest poll gives Likud around 22 seats, with Labor at 16, and Jewish Home at 11. Yisrael Beiteinu, Yesh Atid, Meretz, and Kahlon's new party are each weighing in at 10 seats, while Shas, UTJ, Hatnuah, and a pair of Arab parties rounding out the seats.
Cobbling together a 60 seat coalition out of that will be tough, as Jewish Home will doubtless refuse to join a coalition with any pro-peace parties, and Shas and UTJ refusing to join with anyone backing conscription of ultra-Orthodox Jews.
Last 5 posts by Jason Ditz