Meeting in the Kurdistan Regional Government's (KRG) capital of Irbil, Sunni politicians announced the creation of the "Dignity Alliance," a Sunni political bloc that aims to court both Sunni Arabs and Kurds in an attempt to stop the reelection of Prime Minister Nouri al-Maliki.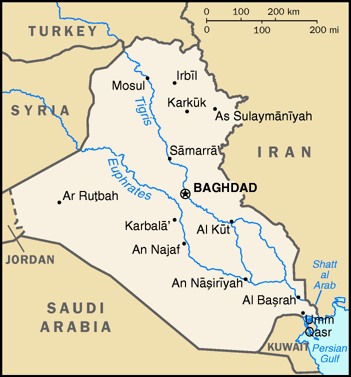 Businessman Khamis Khanjar, one of the alliance leaders, said it was a response to the Sunni protests in Anbar Province and the crackdown by the Maliki government, saying they intend to run MP Ahmed Alwani's reelection campaign. Alwani was ordered arrested by Maliki as a "terrorist," leading to mass resignations of Sunni politicians.
The idea of a "stop Maliki" alliance is not new, as the Iraqiya bloc essentially won the last election with such a stance, courting Sunni Arabs and secular Shi'ites. Their victory was short-lived, as the US pressed them into accepting a "power-sharing" deal that kept Maliki in power, and none of the sharing ever ended up happening.
The Dignity Alliance faces an uphill battle in Anbar, despite its overwhelming Sunni majority, as the Independent High Election Commission (IHEC) has announced much of the province is too unstable to be allowed to vote at all.
The alliance is also pushing the idea of forming a Kurdistan-style autonomous region out of Anbar Province, saying they hope to copy Kurdistan's stability and prosperity, noting the status quo has left Anbar a war-torn mess.
Last 5 posts by Jason Ditz