Allegations and name-calling continue to surround Iranian Ambassador to the United Nations Hamid Aboutalebi, who Congress today voted to ban from the country as a "terrorist."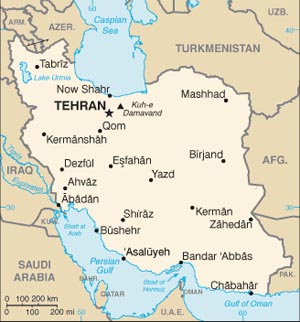 Aboutalebi was initially accused of being behind the 1979 hostage-taking at the US Embassy in Tehran, though the ambassador's involvement in the incident appears to have been playing the role of a translator for some of the freed hostages.
Now, he is also being accused of murder, on the grounds that an Iranian defector was killed in Rome while he was Iran's Ambassador to Italy. The Mujahedin-e Khalq insists Aboutalebi was a "mastermind" of the killing, though they provided no evidence of his involvement at all.
Interestingly, despite the sudden hysteria about the idea of Aboutalebi coming to the United States, he has been an ambassador for decades around the world, serving six years as Ambassador to the European Union, and was also able to get a diplomatic visa during the late 90's to be part of the delegation to the UN. Both of these occurred after the putative incidents that make him an "outrageous" choice for an ambassador, and neither time was any such thing alleged against him, nor was there any attempt to stop him.
Last 5 posts by Jason Ditz