Officially, both the Israelis and Palestinians are pushing the virtually dead round of peace talks as the "last chance" that desperately needs saving. That is being done not so much out of sincerity, but as part of the narrative each side is advancing that the other side is to blame for the failure.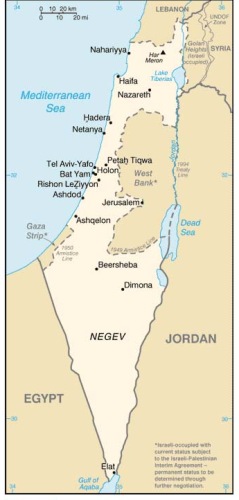 Efforts are being made, with the US pressing hard to try to get the talks extended, but the indications from both sides, when they are on the record, is that no real progress is being made.
The US efforts picked up last week with the notion that they might trade convicted spy Jonathan Pollard for another 6-8 months of talks, at which point Israel's long-standing demands for Pollard's release started drying up, and they were suddenly averse to such a deal.
In the end both sides seem to have realized that the talks have reached their inevitable conclusion, and neither side's leadership seems to go into them expecting a deal so much as figuring they could squeeze some benefits out in the interim. As those benefits have dried up, it seems, the talks have outlived their usefulness for many.
Last 5 posts by Jason Ditz