NATO-Russia relations continue to get worse for no apparent reason today, as NATO officials keep warning Russia against invading Ukraine, despite Russia repeatedly reassuring them that this isn't being considered.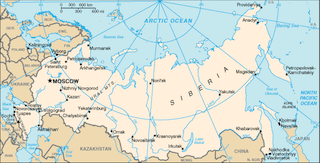 The warnings and the nonsensical predictions of imminent Russian military action have not escaped Russian notice, and the Foreign Ministry issued a statement mocking the "Cold War mindset" of the alliance.
Foreign Ministry spokesman Alexander Lukashevich reacted to the latest NATO announcement that they are cutting cooperation with Russia with comparative indifference, noting NATO did the exact same thing after the brief Russo-Georgian War before calming down.
Noteworthy is that as NATO hyped the ties they are cutting and the future cuts in relations, the Foreign Ministry made no suggestion Russia was even considering any retaliatory measures, and the nation is seemingly content to just wait for the alliance to tire itself out.