The sanctions war between Russia, the US, and the European Union continues to grow slowly, as Russia's Foreign Ministry announced a "retaliatory" round of sanctions against Western officials.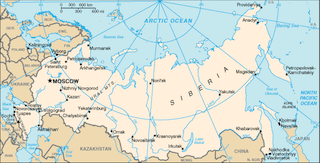 Foreign Ministry spokesman Alexander Lukashevich says that the sanctions "mirror" the most recent round of Western sanctions, which cover travel bans and asset seizures against myriad officials linked to the Russian government.
Interestingly, Russia did not name a single person who would be affected by the new "blacklist," saying Western officials would find out if they are on the list when they try to cross the border into Russia in the future.
Russian President Putin is said to be reluctant to escalate the sanctions too much, and this latest round of anonymous sanctions is likely designed as a face-saving measure for the foreign ministry without having any practical impact, nor escalating the tit-for-tat sanctions.
Last 5 posts by Jason Ditz