European Union Ambassador Lars Faaborg-Andersen says the union will be willing to provide unspecific "financial compensation" for Palestinian refugees who agree to give up the right of return.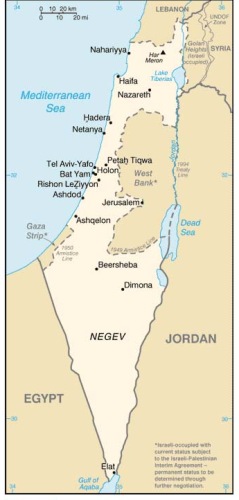 During the founding of Israel, the mass expulsion of Palestinians turned generations of civilians into permanent refugees, either in the occupied territories or in neighboring nations. All the while, they have insisted that they have a right to return to their homeland, something Israel has ruled out ever allowing.
Instead of leaving the matter permanently unsettled, it has often been raised as possible that they would receive some sort of compensation, though this is the first time a top EU official has explicitly offered to cover it.
Faaborg-Andersen also promised broad EU aid for an independent Palestinian state to bring the nation, which is more or less in ruins after decades of Israeli occupation, to some measure of stability.
Israeli officials angrily rejected both ideas, insisting the comments were "too vague" and that the Palestinains would "never accept" such a deal. The Palestinians have yet to respond, though until there's an actual Palestinian state the aid isn't really on offer to begin with.
Last 5 posts by Jason Ditz