A pair of deadly bombings pounded the cities of Peshawar and Quetta today, killing at least 19 people, including a large number of civilians. The bombings added to concerns about the future of ongoing peace talks between the government and the Tehreek-e Taliban Pakistan (TTP).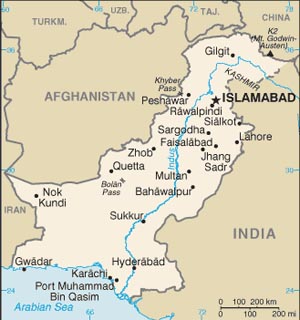 Which appears to have been the point. The TTP's negotiators were harshly critical of the attacks, saying they had no connection with them and that the group involved was trying to derail the talks.
The group that claimed credit for the attacks, Ahrarul Hind, was originally part of the TTP, but split off from them two months ago to protest the push for peace talks.
It remains to be seen how the Pakistani government will respond to this, as many are pushing for them to blame the TTP anyhow for not being more "unified," even though they have long since broken with Ahrarul Hind.
Last 5 posts by Jason Ditz