The Pentagon has confirmed launching a drone strike against the Logar Province of Afghanistan today, hitting their allies in a case of mistaken identity. The strike kill five Afghan National Army soldiers, and wounded eight others.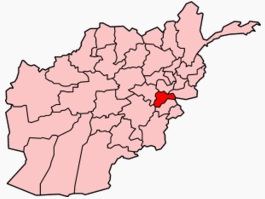 The provincial governor's spokesman said that the attack was "the result of poor coordination between the people on the ground and the operators of the drone." NATO has promised an investigation into the killings.
The soldiers were on a routine patrol in Charkh, which Afghan officials say is frequented by foreign insurgent fighters. Logar Province lies along the Pakistani frontier.
Other than confirming the incident, US officials would only say that they "value the strong relationship" they enjoy with the Afghan military. The US is pushing Afghanistan to sign a deal to keep occupation forces in Afghanistan "through 2024 and beyond."
Last 5 posts by Jason Ditz