No Point in Prolonging Go-Nowhere Talks
by Jason Ditz, February 27, 2014
Palestinian negotiator Saeb Erekat has rejected US demands to "extend" the peace talks deadline with Israel to give Secretary of State John Kerry more time to push his "framework plan."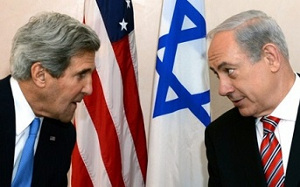 Erekat said there was no point in extending the deadline so long as Israel continues to expand its settlements in violation of international law, and that the talks aren't going anywhere anyhow.
Kerry expressed concern about the inability to get another extension for his plan, with the current deadline set for April. He said the plan needed several additional months to be fully accepted.
That seems woefully optimistic, as at present both Israel and the Palestinians have repeatedly rejected the Kerry plan as unacceptable to both of them. Kerry keeps insisting he is confident the plan will eventually be approved.
Last 5 posts by Jason Ditz