An explosive device tore through a tourist bus in the Sinai Peninsula today, killing four people and wounding 15 others. The bus driver was killed, along with three South Korean Christian tourists.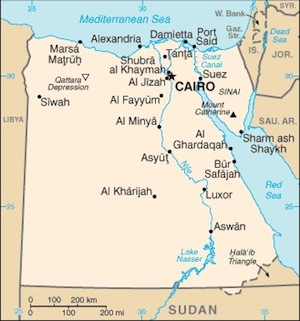 The tourists had stopped off at the St. Catherine's Monastery in southern Sinai and were traveling to Israel from there when a explosion tore through the bus. Officials say the explosive was likely planted under the driver's seat and remotely detonated when the bus neared the border.
Egyptian media outlets blamed Ansar Bayt al-Maqdis for the attack, one of the Salafist factions fighting the junta's military forces in the Sinai. The Egyptian junta launched an offensive against Sinai concurrent with their coup d'etat last summer.
Israeli officials complained that ambulances they tried to dispatch to help the victims of the bombing were stopped at the border. Egypt evacuated the wounded tourists to Sharm e-Sheikh, nearly three hours away, when the bombing was just minutes from a hospital inside Israel.
Last 5 posts by Jason Ditz