Islamist fighters have captured the tiny Alawite village of Maan in Syria's Hama Province this weekend. At least 25 villagers were killed, who the rebels dubbed a "militia" but which the government said were mostly women and children.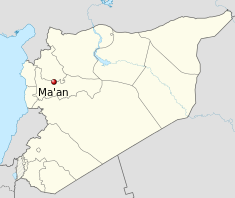 This is the second time the village has been sacked by rebels during the civil war, after Jabhat al-Nusra seized parts of the village in late 2012, though the military eventually retook it.
A village of just around 1,500 people, Maan is considered strategically vital for the military because of its proximity to the primary north-south highway between Damascus and the disputed city of Aleppo.
The highway is how Syria's military is getting most of its supplies and reinforcements into the north, and rebels have been keen to cut the military out of the picture in the region, initially in hopes of an outright victory, but now more because of the growing infighting among rebel factions, which many fear the military may take advantage of to reclaim lost ground.
Last 5 posts by Jason Ditz