In a move said to be a response to the US beefing up its naval presence in the Persian Gulf, Iran has ordered some warships to head toward the Atlantic Ocean and mill about on the outskirts of the US maritime border.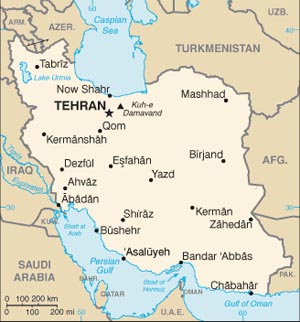 The US has for years kept a large number of warships parked off the Iranian coast, aimed at bolstering the seriousness of their constant threats to attack Iran at any moment.
Yet parking warships off another nation's coast just for the heck of it is a pretty expensive proposition, and while the US seems quite content to burn a chunk of its vast naval budget on this, it seems unlikely Iran's ships will remain very long, as it's simply a waste of money.
Iranian naval officials have suggested several times in the past that such a deployment was coming. Officials gave no indication of what types of ships were involved in the deployment, but said they are heading to the Atlantic by way of South Africa.
Last 5 posts by Jason Ditz