Iran's Atomic Energy Organization head Ali Akbar Salehi says his nation is ready to make modifications to the plans for the Arak Heavy Water reactor in an effort to placate Western officials, who have complained it could produce plutonium to be used as part of a nuclear weapon design.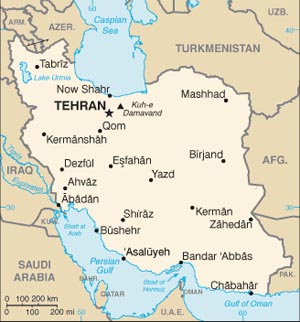 Arak is designed to replace the Tehran Research Reactor (TRR), an aging US-built reactor that is Iran's only source of medical isotopes. As a nod to Western concerns about uranium enrichment  (the TRR requires 20 percent enriched uranium), Arak is a heavy water design that uses unenriched uranium.
Arak's process produces some plutonium as a waste product, and US and Israeli officials claim that Iran could produce a bunch of additional processing facilities to extract that, even though Iran hasn't got any such facilities built or planned.
Salehi said he doesn't believe the complaints are sincere, but said Iran could make some changes to the design to make the waste contain even less plutonium as a way to "mitigate the concerns."
Last 5 posts by Jason Ditz