The State Department has revealed that the US is "conducting a review" of cruise missile tests by Russia back in 2008 to decide whether or not they violate the 1987 Intermediate-Range Nuclear Forces Treaty.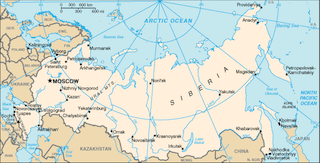 State Department spokeswoman Jen Psaki said that the US has not ruled this was a violation, but that it takes the question of the treaty "very seriously." Some speculations are that this putative violation would be used by opponents of new nuclear arms limitation deals.
Though the tests date back years, US officials say that they are still conducting probes of what the tests amounted to. They only informed NATO of the concerns on January 17 of this year, but apparently raised the issue with Russia back in May.
Senators are pushing legislation to require the administration to tell Congress exactly what they told NATO at the meeting. So far Russia has made no statement on the matter.
Last 5 posts by Jason Ditz