An Afghan National Police officer opened fire on several others in an insider attack at a checkpoint in Herat Province this morning, killing at least six and badly wounding one other.
P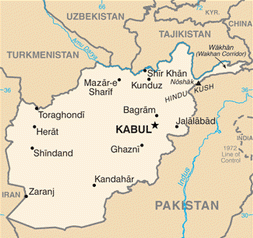 rovincial police confirmed the incident, saying the attacker managed to escape after the killings, taking weapons with him, and that he remains at large.
Though many insider attacks involve infiltration from the Taliban or other militant factions, there has yet to be any statement claiming responsibility for this morning's incident.
It is the second major insider attack in recent weeks, after a previous incident where a local police officer in Uruzgan stabbed three others to death. That attack was claimed by the Taliban.
Last 5 posts by Jason Ditz