There is a bizarre split within Israel between security analysts and the elected government, with the analysts conceding Hamas is striving to stop rocket fire and keep tensions from worsening, while the Netanyahu government blames them for that fire and salivates at the prospect of attacking the Gaza Strip on that pretext.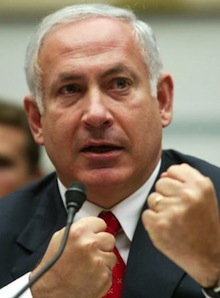 That split is becoming all the more obvious today, as Hamas deploys troops along the border in an attempt to stop its rivals from firing rockets at Israel. The high-profile efforts have not stopped Netanyahu's vows to "teach Hamas a lesson."
Hamas has repeatedly made public its desire to "preserve the calm" with Israel and is forever scrambling to fight against the groups firing rockets at Israel.
The sad reality is that Israel's policy of weakening Hamas and targeting them in "retaliation" for the rockets has left the group virtually incapable of coping with all the rocket fire, and the vicious cycle of escalation seems destined to continue.
Last 5 posts by Jason Ditz