A pair of attacks in Volgograd have underscored the security risks for the upcoming Winter Olympics in Russia, but the worst could be yet to come, with Chechen warlord Doku Umarov vowing to use any means possible to disrupt the games.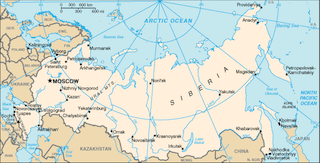 Umarov, dubbed "Russia's bin Laden," has considerable influence within militant factions in the Russian Caucasus. He had previously admonished them against attacking civilians but recently has encouraged such strikes, citing the Olympics.
Secretary of Defense Chuck Hagel has told Russia that the US would offer military support for counterterrorism operations related to the games, though it remains unlikely Russia will take them up on the offer.
Across the world, there's been major concern that this year's Olympics will be one of the most dangerous on record, though Russian officials continue to insist that they have the situation well in hand.
Last 5 posts by Jason Ditz