Threats and preemptive arrests did not stop the mass protests on the streets of Egypt today, as the Muslim Brotherhood and others took to town squares nationwide condemning the summer coup and the impending imposition of a military-penned constitution.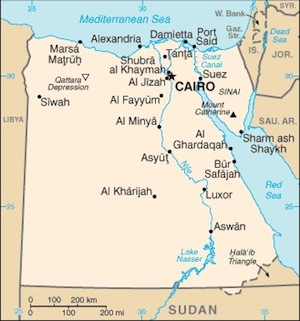 The junta's police followed through on threats and attacked protesters pretty much immediately, sparking clashes across the nation that continued throughout the day and left at least 17 dead, with 57 wounded.
The Interior Ministry reported that 122 of the protesters have since been arrested. They will face charges of "terrorism" since the Muslim Brotherhood was officially labeled a terrorist organization.
Before the summer coup, the Muslim Brotherhood's Freedom and Justice Party (FJP) swept through Egypt's first free elections, securing both houses of parliament and the presidency. The junta has arrested most of the top officials in the FJP on "terrorism" charges as well.
Last 5 posts by Jason Ditz