Recently, most of their high profile arrests have focused on the nation's Sunni Arab minority, but the Iraqi Interior Ministry announced the arrest of a high-profile Shi'ite cleric, Wathiq al-Batat, today as well.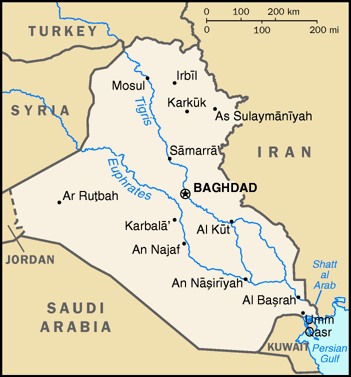 Batat was the leader of Iraqi Hezbollah, and earlier this year founded a group called Jaish al-Mukhtar. Since then he's talked up plans for regime change in Saudi Arabia, threatened to attack a port in Kuwait, and threatened the Mujahedin-e Khalq (MeK).
While the Iraqi government has downplayed the Mukhtar Army's capabilities, it hasn't been all talk either. The group did attack the MeK at one point, and last month fired mortar rounds into Saudi Arabia.
Batat loudly bragged about his involvement in the Saudi shelling as well, accusing the nation of being in league with the US and Israel and saying the shells were retaliation for Saudi comments on Shia Islam in general. It was the public admission that seems to have prompted the arrest, though details on the exact charges have not been made public.
Last 5 posts by Jason Ditz